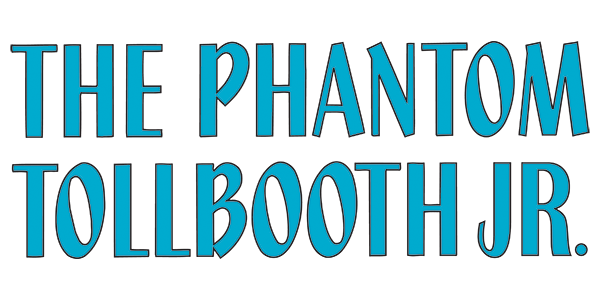 The Phantom Tollbooth JR Registration and Tuition
with Lindsay Sier
$17000
Musical Theatre Performance opportunity for actors, dancers, and singers in grades 6-8. 
Read this information before registering your child!
Auditions: Auditions will take place on Thursday, September 8th 4:30-7:00. Please prepare a 60 second song for this audition. If you cannot attend auditions we will provide an alternate audition method.
Cast List: The cast list will be sent in an e-mail to all addresses listed on the registration forms by Monday, September 12th at 5pm.
Staff: This show will be directed by Lindsay Sier who is an Arts Council employee. She can be reached at 410/848-7272 ex. 1010, or Lindsay@carrollcountyartscouncil.org
Rehearsals: Rehearsals will be on Tuesdays and Thursdays 4:30-6:30 September 13th through November 3rd with tentative rehearsals on some Sundays. All actors and at least 1 parents/guardian will be expected to attend the first rehearsal on Tuesday, September 13th (parents/guardians will only be needed the last half hour 6:00-6:30). Not all actors will be needed at every rehearsal depending on what is being worked on that day. All actors must be available from 4:30-7:30 pm every day November 7th-10th for dress and technical rehearsals.
Performances: Friday, November 11th at 7 pm, Saturday, November 12th at 3 pm & 7pm, Sunday, November 13th @ 3 pm.
Code of Conduct: All actors will be asked to sign a "code of conduct" as a pledge of behaving responsibly, practicing lines, music and choreography at home and to exhibiting a spirit of cooperation and respect for fellow cast members and production staff. We have a zero tolerance policy for physical or verbal bullying. Please help us enforce these important points.
Tuition: A total tuition fee of $170 per actor (Arts Council Members receive a 10% discount, use promo code MEMBER at checkout) is required for participation, $20 of which is due upon registration. The remainder is due by October 13th. This covers most costumes and props, the script and rehearsal materials, a cast t-shirt, the cast party between shows on Saturday, and two tickets to the show. Registration fee and tuition are non-refundable. Scholarships are available for children from households with combined annual incomes under $35,000. Scholarship forms are available on our website or at the box office through the Tom Holder fund.
Materials: Each performer will receive a folder including a script which cast members can keep after the show, a journal, a show t-shirt, and production paperwork. Actors should bring this folder to every rehearsal along with a pencil and bottle of water.
Payment plan available: $20 deposit plus 2 payments of $75.00, paid every four weeks.
Sep

8

-

Nov

3rd

,

2022

Tue and Thu

from

4:30 - 6:30 pm

Will run
Carroll County Arts Council
410-848-7272
91 West Main Street
Westminster, MD 21157 Get directions